About Us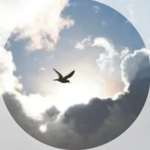 Unique Luxury Suites is a collection of one of a kind exceptional furnished properties located in Downtown Toronto Canada and Madeira Beach Florida. Our extended stay properties are ideal for Guests looking to blend in like a resident within a Private residentail Condo community chosen for its one of a kind coveted features and Prime Location & Proximity to Key Amenities our Guests need during their temporary stay. Location, Hospitality Comfort and afforable Luxury is what we are all about.

Our Toronto properties are conveniently located in the heart of downtown Toronto's Entertainment District, in The Iconic & Exclusive Private Residence of Festival Tower , the worlds only Luxury Highrise connected to the One and only most respected Famous Film Festival. Festival FESTIVAL Tower has everything you could ask for and more when seeking the Ultimate 5 Star Affordable Temporay Housing alternative. If you want to avoid the sterile , Expensive , cramped dry, commercial experience of a Hotel, and desire the warmth and comfort of blending in like a local Resident , our Bespoke Temporary Shared Condo Residences offer up a real home away from home in the truest sense. All our suites are fully equipped , so you can simply relax without all the typical relocation housing headaches. If you are looking to elevate your Downtown Toronto experience to the next level or simply require some assistance to take the pressure off your plate, ask about our " ELITE EXECUTIVE LIFESTYLE OPTION". We have dedicated Concierge, Hospitality & Life Style service staff & Partners who can be available 24/7 to take requests and assist . Our mission is to ensure your every wish or requirement is granted with the greatest of care and attention to detail in connecting you to the ideal lifestyle & event service providers who are obsessed with providing you with The Best Customized Experience. We offer a very rare and modern solution of Housing, Hospitality & limitless Lifestyle Services you won't easily find anywhere else.

Our Madeira Beach Ocean Lovers Rest & Relaxation Retreat is proudly situated less then 150 ft from the Ocean . This lovely classic Beach getaway offers many charms consisting of a 3 bedrooms, 2 baths corner unit in a very Unique Mature Boutique Condo Building featuring an incredible wrap around balcony! Its every Ocean Lover's dream come true. Located in one of Florida's best kept secret beach communities, you won't find a property closer to the Beautiful Gulf of Mexico Ocean then this one! Every room has a jaw dropping view of the Majestic Ocean .The wrap around balcony from the 3rd floor is everyone's favorite place to watch Dolphin's frolicking. Madeira Beach is the perfect place for discerning families, couples, friends who prefer the quieter warm comfort of a home rather then the hustle and bustle of hotel zone . If you prefer to blend in with the local condo dwellers in a more relaxed & Private residential zone you wont be disappointed . This Unique Beachy keen Home away from Home is still centrally located within walking distance to many Ammenities to makeone of the most quietly friendly Beach Communities with a 70's vibe.

At Unique Luxury Suites we LOVE to LIVE like a local and hope you feel the same when you stay at our suites!